A Beginner's Guide to Proximity Marketing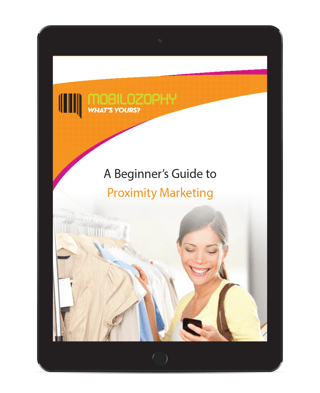 Today, many companies are adding beacon technology to their service offering to help their clients provide a more seamless and personalized consumer shopping experience.
Proximity marketing provides real-time offers and the opportunity to gain valuable customer data for your clients, not available through traditonal forms of marketing.
In the Beginner's Guide to Proximity Marketing, you'll learn:
The basics of Proximity Marketing

How it's used to influence buying decisions

Resources to help you get started
With proximity marketing and beacon technology, the possibilities to personalize content and interact with shoppers are endless!
Simply complete the form to the right, and receive your instant copy

→